The House is Growing…
The 23/24 season is launching with a Board of Directors at the helm.  The Camp Director has been out in the community meeting service and health care providers, parents, campers, funders, educational experts, community organization leaders, service organizations and many more. We are reaching out and we are listening.
Trailways Camp is "A PLACE WHERE YOU ARE SOMETHING SPECIAL" This is our signature–it leads our hearts, eyes and hands as we plan and create new adventures moving forward.  Will you join us? Interested in..
—joining our Advisory Committee? We are eager to have another parent/caregiver join in the discussion.
—program or financial planning–perhaps on the Board of Directors–We'd love to hear more.
—assisting the Camp Director with Operational quality and safety? Reach out to her.
—being an Ambassador in the Community or Social Media? Welcome Aboard!
—creating fun events and activities that also raise funds for camper scholarships-a team just waiting for you to join with them.
—interested in being a small donor on a monthly basis? Join our giving sustainers -just one DONATE on line click away.
—interested in becoming a Camper Reunion Sponsor? Let Us Know.
Whatever your interests, we are interested in talking with you, exploring how your gifts and talents can be brought into the serving team at Trailways Camp.
                                        Happy Trails, Sharon and Jerry Miller, Founders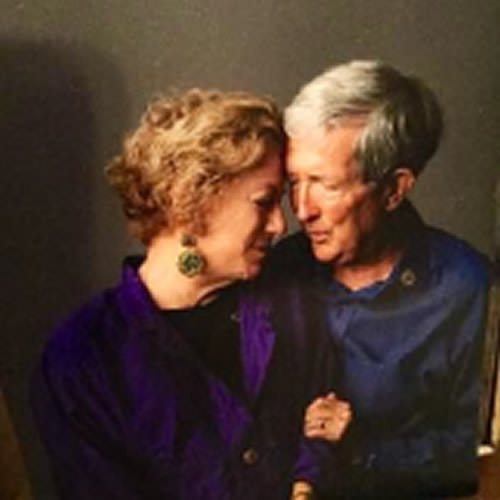 GRAMPY Joined the "I AM SPECIAL" Dancing!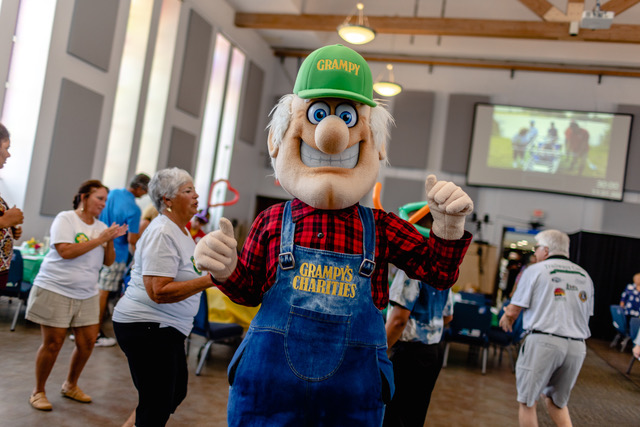 Thank you Grampy's Charities for your continued encouragement and support for Trailways Campers. Jim and Jonatha Castle are supporters of families and those providing caregiving support for adults with special needs. Visit https://www.grampys.org to read more about this amazing team leading an amazing
New You Tube HANDLE!
Our RVM BGM You Tube Channel is where you can check in to watch Trailways Camp videos and related special videos is now accessible @trailwayscamps–You can Subscribe for automatic links when new videos are posted.
EVENT & CAMP HAPPENINGS–Sharing our gifts and talents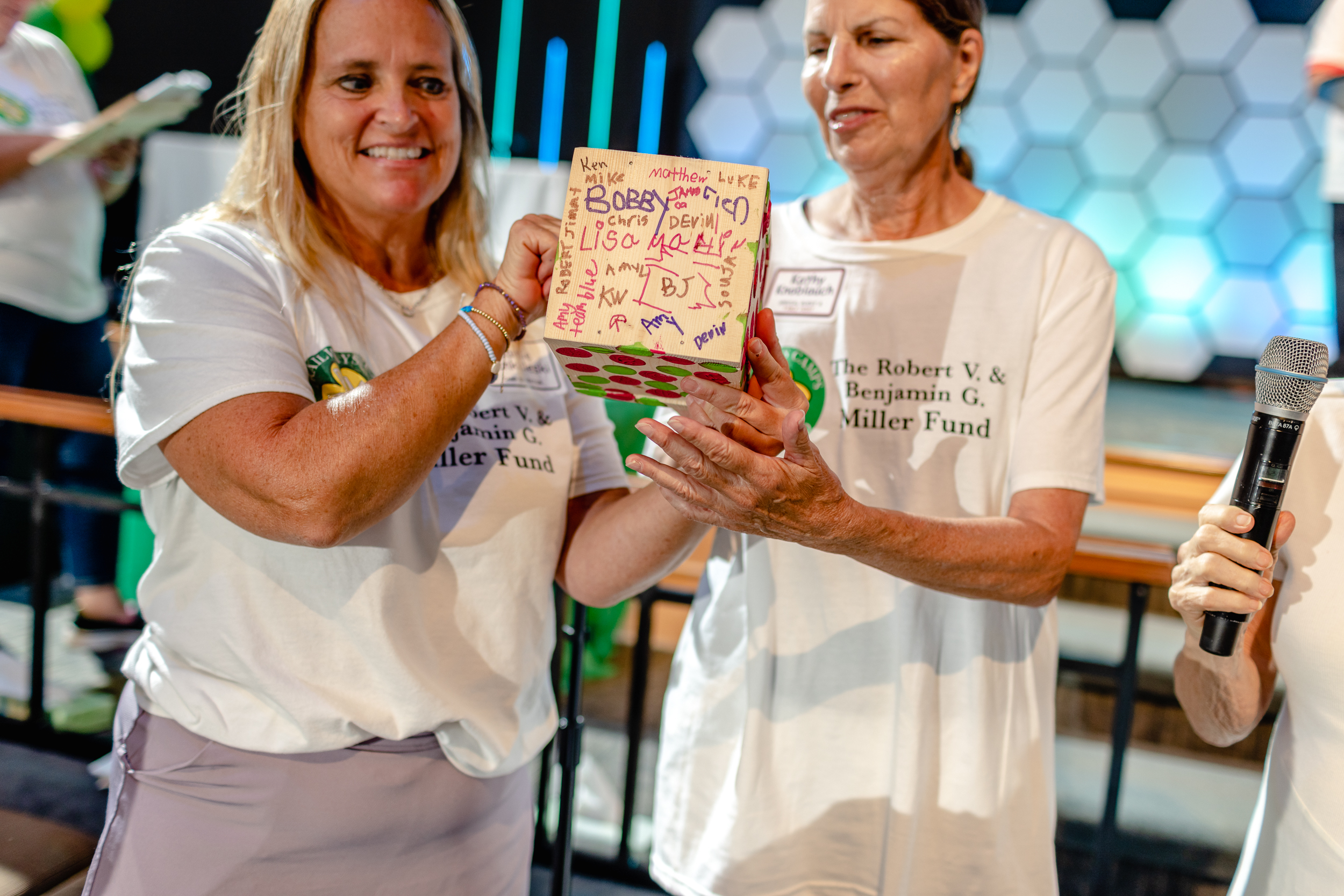 Captiva Chapel by the Sea has sponsored the Trailways Camper Reunion event for many years.  Despite the Ian imposed losses the Chapel chose to be a Sponsor once again.  We are grateful.  It was with heartfelt appreciation that Kathy Knoblaugh, Chair of the Missions Committee was presented with a signed bird house made by the campers to hang once again in the outdoor tree near the Chapel.
Benjamin G. Miller "Joyful Spirit Award"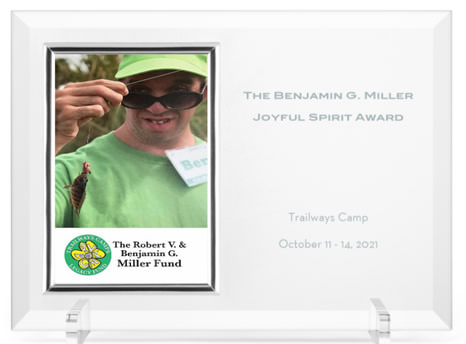 A tradition that is part of each Trailways Camp Session is the Awards Assembly at which campers themselves are recognized for the gifts they bring, the achievements reached, and the most remarkable character reflections visible during the gathering. This tradition is carried forward to the Annual "I AM SPECIAL" Camper Reunion & Birth Day event. There are four Founders Awards—one of which has been The Birth Day Closest to that of Benjamin Miller. Upon thoughtful and spiritual reflection we made the decision to release this award, and to establish a new award going forward.
Benjamin lived each day as a joyful spirit. Disappointments or frustrations on a day never carried forward to another day. He loved His Lord and loved each person created by Him. Loving others, serving others, participating in relationships with others were at the core of who he was. This new award recognizes these exceptional characteristics in a participating camper. Niki Dondero and Allison Occhionero received this award during the 22/23 Camp Year.