A New Camp Season is about to Launch…..Will You Help?
Are you someone who wishes to provide financial support for the unfunded portion of each camper's cost?
You can help by sending a contribution to Trailways Camps, Inc., c/o Jerry or Sharon Miller, 3502 Harbor Ct., Ft. Myers, Florida 33908.
If you are over 72 and plan your giving through Qualified Charitable Distributions from you IRA, your broker can now make a distribution by check directly to Trailways Camps, Inc. at the address noted above. We will reply to you with a receipt for your tax return
Trailways Camps, Inc. is an exempt organization as described in Section 501(c) 3 of the Internal Revenue Code (EIN:88-2818905)
It's a perfect time for tax planning, and we would appreciate your support.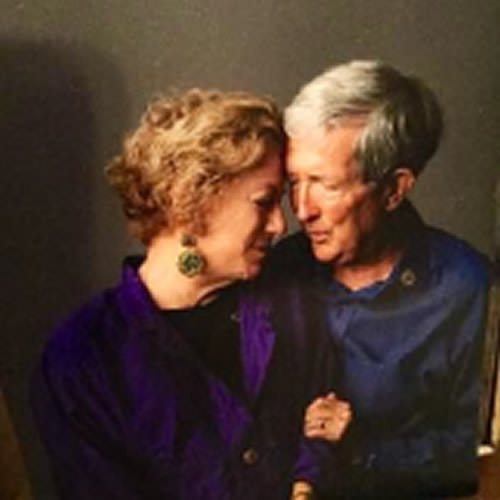 GRAMPY Joined the "I AM SPECIAL" Dancing!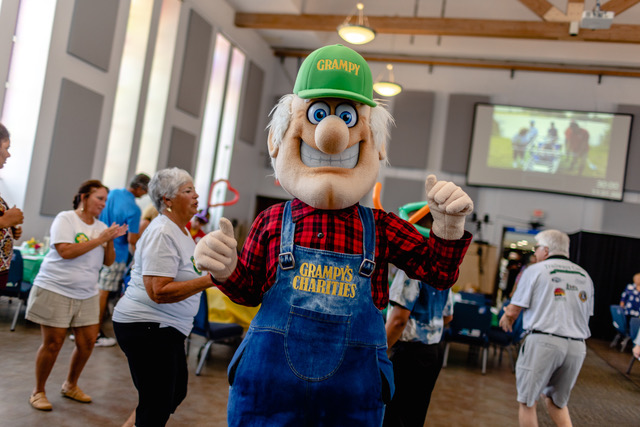 Thank you Grampy's Charities for your continued encouragement and support for Trailways Campers. Jim and Jonatha Castle are supporters of families and those providing caregiving support for adults with special needs. Visit https://www.grampys.org to read more about this amazing team leading an amazing
New You Tube HANDLE!
Our RVM BGM You Tube Channel is where you can check in to watch Trailways Camp videos and related special videos is now accessible @trailwayscamps–You can Subscribe for automatic links when new videos are posted.
EVENT & CAMP HAPPENINGS–Sharing our gifts and talents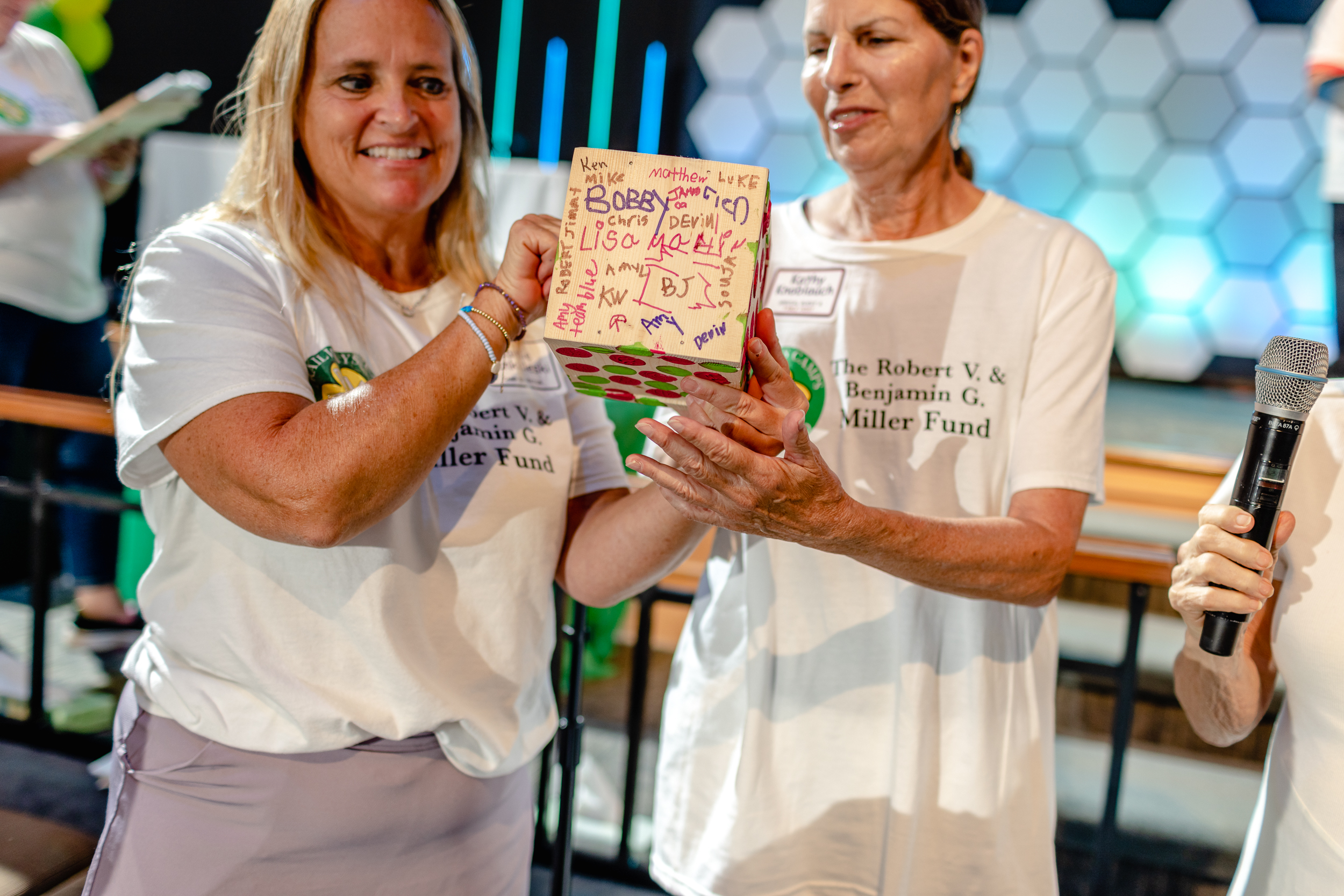 Captiva Chapel by the Sea has sponsored the Trailways Camper Reunion event for many years.  Despite the Ian imposed losses the Chapel chose to be a Sponsor once again.  We are grateful.  It was with heartfelt appreciation that Kathy Knoblaugh, Chair of the Missions Committee was presented with a signed bird house made by the campers to hang once again in the outdoor tree near the Chapel.
Benjamin G. Miller "Joyful Spirit Award"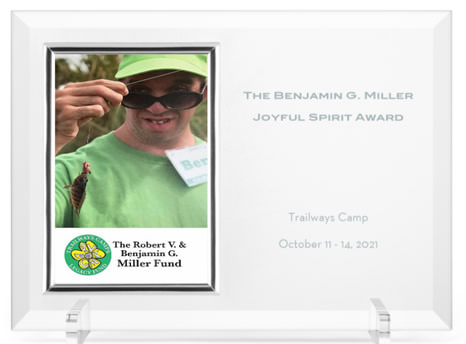 A tradition that is part of each Trailways Camp Session is the Awards Assembly at which campers themselves are recognized for the gifts they bring, the achievements reached, and the most remarkable character reflections visible during the gathering. This tradition is carried forward to the Annual "I AM SPECIAL" Camper Reunion & Birth Day event. There are four Founders Awards—one of which has been The Birth Day Closest to that of Benjamin Miller. Upon thoughtful and spiritual reflection we made the decision to release this award, and to establish a new award going forward.
Benjamin lived each day as a joyful spirit. Disappointments or frustrations on a day never carried forward to another day. He loved His Lord and loved each person created by Him. Loving others, serving others, participating in relationships with others were at the core of who he was. This new award recognizes these exceptional characteristics in a participating camper. Niki Dondero and Allison Occhionero received this award during the 22/23 Camp Year.