INTO THE NEXT DECADE…
Every Trailways Camp leaves us so grateful that we have been provided an opportunity to serve.  There is something about the "I AM SPECIAL" Trailways Camper Reunion though that fills us with a joy that is a bit different.  We think it may be because campers and their caregivers are together and they are having fun together, but it is also because the staff and volunteers who serve get to share this connectedness also.
Despite the impact of Hurricane Ian roughly 250 of us gathered together at Grace Church in Cape Coral for the 8th "I AM SPECIAL" on April 1. Sanibel, Ft. Myers, Cape Coral friends, organizations and businesses bridged differences in locations, space, sponsorship losses, time tables that just couldn't work , and gut wrenching losses. We were stronger than ever before, AND we were thankful for the Lord's provision.
We announced that Trailways Camps, Inc. is now an approved 501 (c)3, non profit organization, and that we had received a communication from Riverside Retreat in which the Whittington Family affirmed that Trailways Camps has a home into the future. New Sponsors stepped in to replace the lost respite time for last year's respite drawing winners, and we had a new sponsor provide one new respite opportunity for the coming year.
Entertainment providers were at their very best. Grampy's Charities announced an increased financial contribution to Trailways for the 23/24 year. Sanibel Captiva Lions Club made a donation for the coming year.
We will need others to step forward as well. It's TRAIL.WAYS Forward….time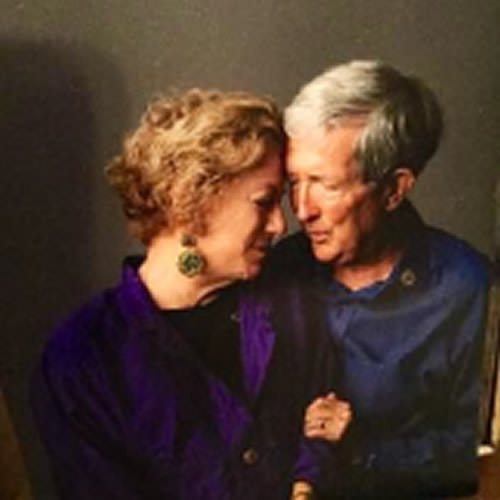 GRAMPY Joined the Dancing!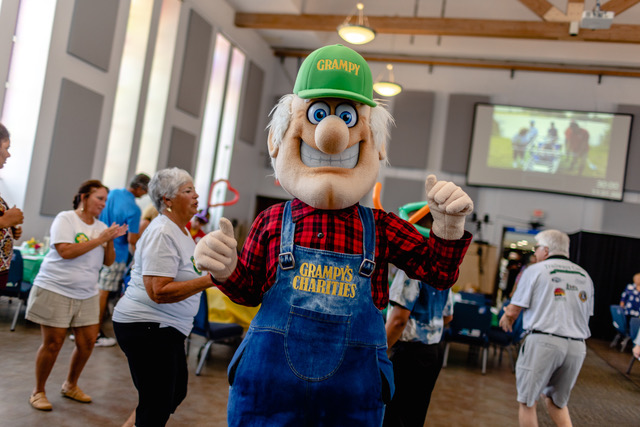 Thank you Grampy's Charities for your continued encouragement and support for Trailways Campers. Jim and Jonatha Castle are supporters of families and those providing caregiving support for adults with special needs. Visit https://www.grampys.org to read more about this amazing team leading an amazing
New You Tube HANDLE!
Our RVM BGM You Tube Channel is where you can check in to watch Trailways Camp videos and related special videos is now accessible @trailwayscamps–You can Subscribe for automatic links when new videos are posted.
EVENT & CAMP HAPPENINGS–Sharing our gifts and talents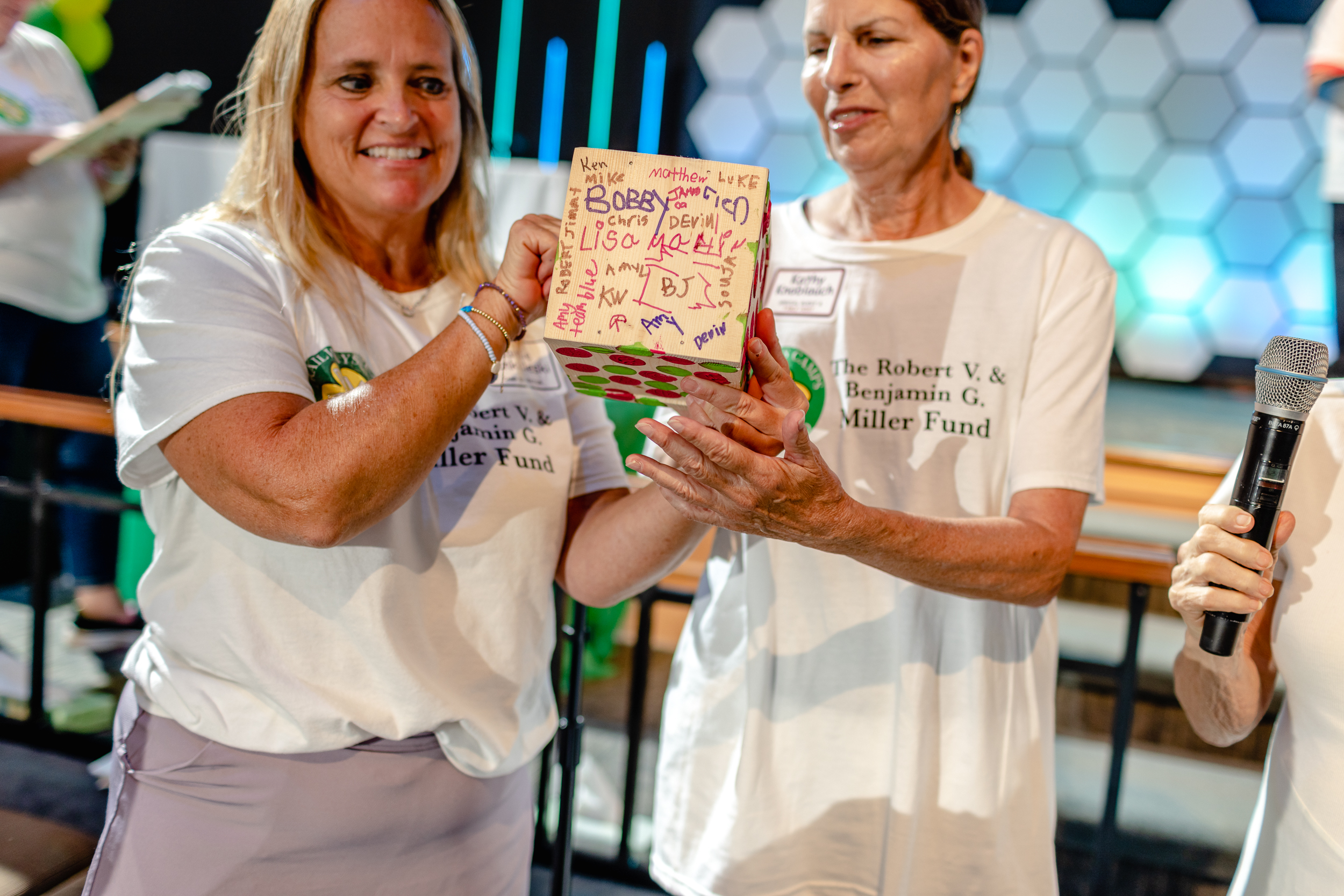 Captiva Chapel by the Sea has sponsored the Trailways Camper Reunion event for many years.  Despite the Ian imposed losses the Chapel chose to be a Sponsor once again.  We are grateful.  It was with heartfelt appreciation that Kathy Knoblaugh, Chair of the Missions Committee was presented with a signed bird house made by the campers to hang once again in the outdoor tree near the Chapel.
Benjamin G. Miller "Joyful Spirit Award"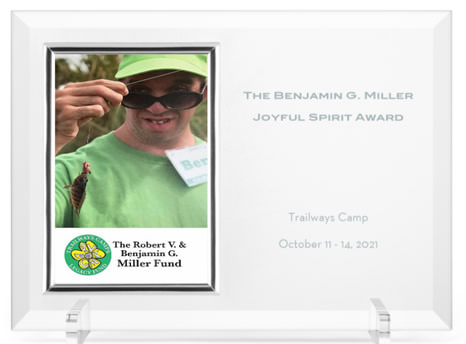 A tradition that is part of each Trailways Camp Session is the Awards Assembly at which campers themselves are recognized for the gifts they bring, the achievements reached, and the most remarkable character reflections visible during the gathering. This tradition is carried forward to the Annual "I AM SPECIAL" Camper Reunion & Birth Day event. There are four Founders Awards—one of which has been The Birth Day Closest to that of Benjamin Miller. Upon thoughtful and spiritual reflection we made the decision to release this award, and to establish a new award going forward.
Benjamin lived each day as a joyful spirit. Disappointments or frustrations on a day never carried forward to another day. He loved His Lord and loved each person created by Him. Loving others, serving others, participating in relationships with others were at the core of who he was. This new award recognizes these exceptional characteristics in a participating camper. Niki Dondero and Allison Occhionero received this award during the 22/23 Camp Year.